The CSUSM University Library Lockers are a convenient, contactless way for users to pickup materials. CSUSM users can now request CSUSM, CSU+, and ILL materials for Locker Pickup. Once the items are placed in the locker, the user will receive an email with pickup details and the items can be picked up any day, any time for six days.
To learn more about how to request Locker pickup, review the additional information below.
The CSUSM Library Lockers are located in Craven Circle, outside of the second floor of the Kellogg Library.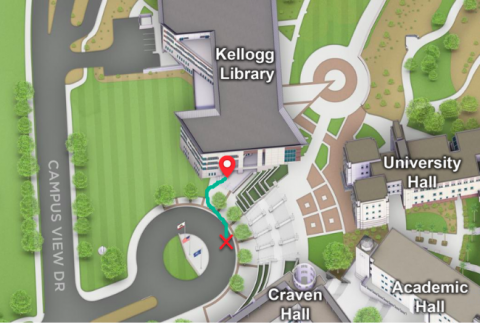 Frequently Asked Questions
Have More Questions? Contact Us!
If you have more questions about the Library Lockers, feel free to contact us. We are available to hear your questions, comments, and concerns using chat, phone, and email.