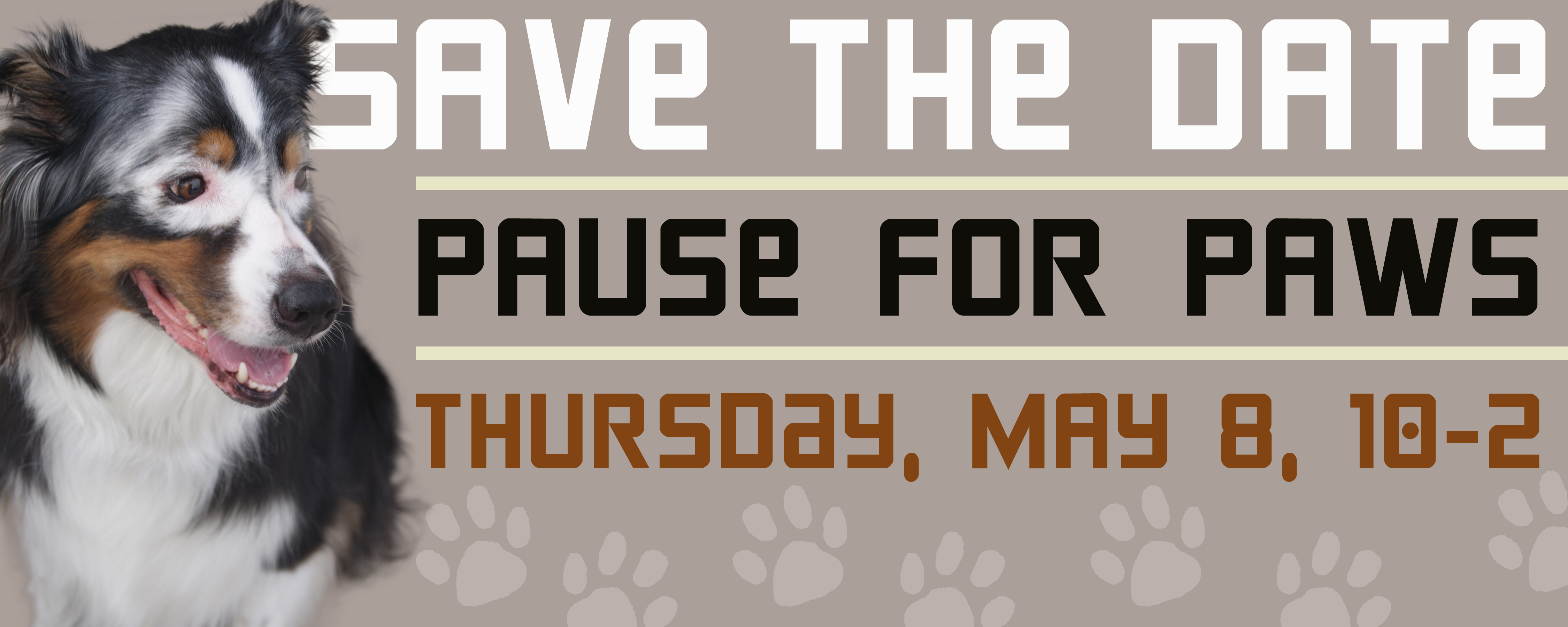 Pause for Paws
Thursday, May 8, 2014, 10 am - 2 pm
In front of the Library near the 3rd floor main entrance and Starbucks
Love on a Leash: The Foundation for Pet Provided Therapy is bringing certified therapy dogs back to CSUSM for student, faculty and staff stress relief. 
Numerous research studies indicate that the simple act of petting a dog releases the "feel good" hormone, oxytocin, lowers blood pressure and improves other vital signs. 
More than a dozen teams of certified therapy dogs, who routinely visit nursing homes, hospitals, hospice and Alzheimer's facilities, will be in front of the University Library on Thursday, May 8, 2014, 10 am - 2 pm.
Sponsored by the Library, our "Pause for Paws" event targets students undergoing the stresses of finals-- but all are welcome to visit with the canine therapists in between meetings and classes!
Come get a free therapy session with four-legged therapists!