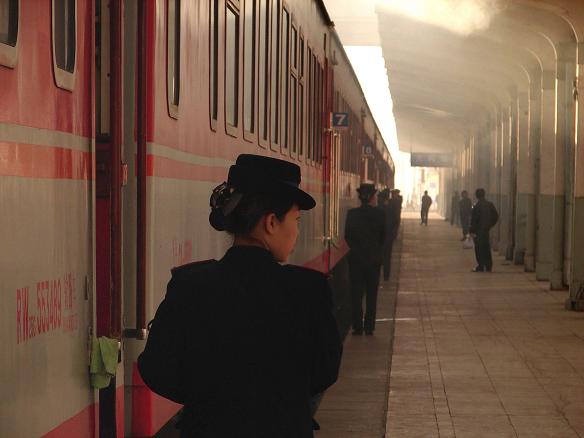 Women Hold Up Half the Sky: Women at Work in China
Felix Bonomo's photographic essay captures the lives of women in urban and rural China, from nanny to construction worker, Chinese Han and ethnic minorities, different generations and socioeconomic backgrounds.
On display at the University Library, California State University San Marcos, Feb 16-May 13, 2010. Exhibit is free and open to the public during all library hours. Artist lecture and opening reception at noon on Feb 16th in the University Library classroom 3400.
This exhibit is part of the Context: Library Series. For directions, special accommodations, and more information: 760.750.4378 or mchu@csusm.edu.
Exhibit statement
Women Hold Up Half The Sky: Women at Work in China, a photographic essay by Felix Bonomo can be seen in the CSUSM Library's Context exhibit this spring. The essay grew out of Bonomo's many business trips to China over the past eleven years, when his photographic eye was drawn to images of Chinese women working at everything from nanny to construction worker to religious pilgrim to office and restaurant workers.
"When Mao made his comment about women holding up half the sky, he was claiming their equality with men in a Confucian society that had never considered women equal," explains Bonomo. "And in the work world, women indeed became half the work force. But that's in addition to the household and family work they had always done."
Bonomo's exhibit focuses on Chinese Han and ethnic minorities of the autonomous regions because they were the most visible to him. Millions of men are migrant workers congregating in the large cities, and the women stay in the rural areas and villages, farming, working in small factories, and raising the children or grandchildren—far more than half the sky!