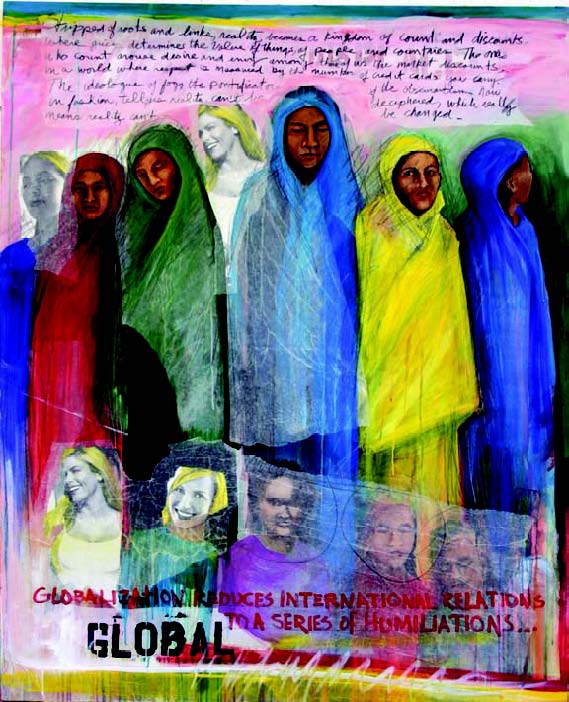 Globalization and War – The Aftermath by Malaquias Montoya
The Context: Library Series is proud to present our Fall 2010 exhibit, Globalization and War – The Aftermath by Malaquias Montoya. Globalization and War features charcoals, collages, silkscreen images, paintings, and related research dealing with war, corporate globalization, and its resulting displacement. In this powerful collection artist Malaquias Montoya portrays globalization as another form of colonization, and war as both its vehicle and its consequence. Each piece depicts a universal story that involves peoples of all cultures and nationalities.
Malaquias Montoya is a leading figure in the West Coast political Chicano graphic arts movement. Montoya's work, combining images with text to create social messages, has been displayed nationally and internationally. Now a professor emeritus at UC Davis, Montoya has lectured and taught at numerous universities and colleges including Stanford, UC Berkeley, the California College of Arts and Crafts, and the University of Notre Dame.
The opening reception and artist lecture will be held on Thursday, September 16, noon-1 pm in the Library's Reading Room. Globalization and War will be on display in the University Library's 3rd floor gallery through December 10, 2010.
Free and open to the public during all Library hours. More info: (760) 750-4378 or mchu@csusm.edu