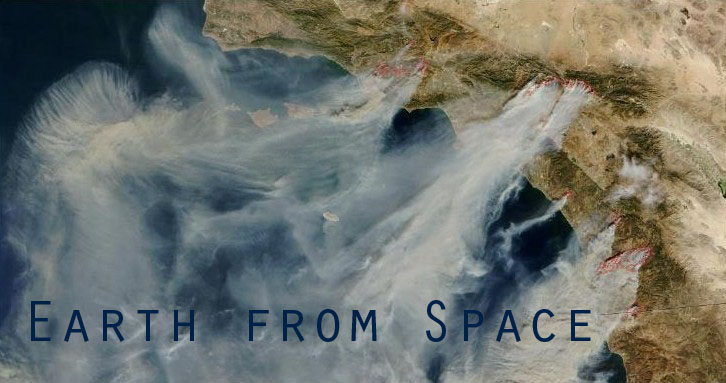 Fall Library Exhibit: Earth From Space
Earth from Space features a set of 20 satellite images from the Smithsonian Institute. Rare views of events such as dust storms, wildfires, volcanic eruptions, and hurricanes are accompanied by text explaining satellite imagery and remote-sensing technology.
On display from September 14 through December 19. Free and open to the public during all library hours. See images, get lessons plans, and more from the Smithsonian Institute.
This exhibit is part of the Context: Library Series. More information: 760.750.4378 or mchu@csusm.edu.