CSUSM Library provides access to hundreds of thousands of ebooks. Though some are straightforward, some have restrictions that can be confusing. This guide will help you find and use Library ebooks for teaching and research in the simplest way possible.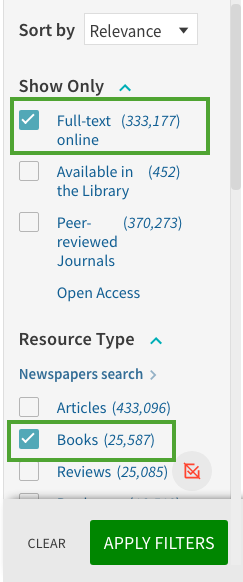 To find ebooks, enter search terms into the search box above, or go to OneSearch and type in your search terms. If you use OneSearch rather than the search box above, you must use the facets on the left side to limit results to "Books" and "Full-text Online."
To read an ebook once you've found it using the search box above or OneSearch, click the title to see more details and availability. Then click the link next to "Full text available at" to read the ebook online. You will have to login using your CSUSM username and password.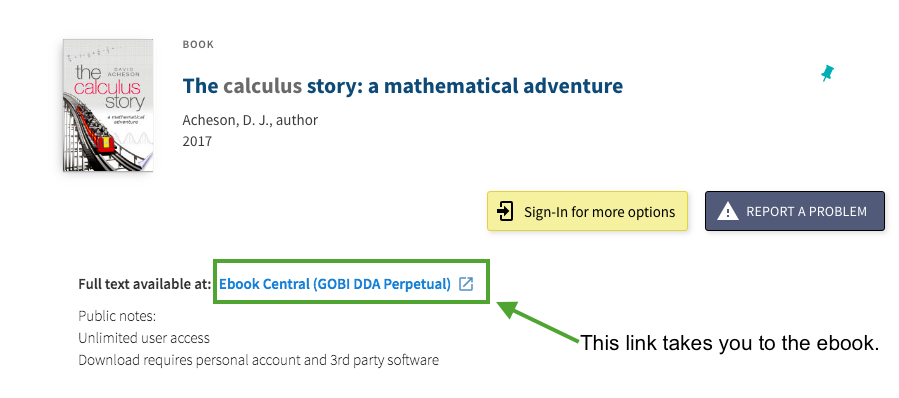 For more information on reading ebooks offline, see Downloading Ebooks.