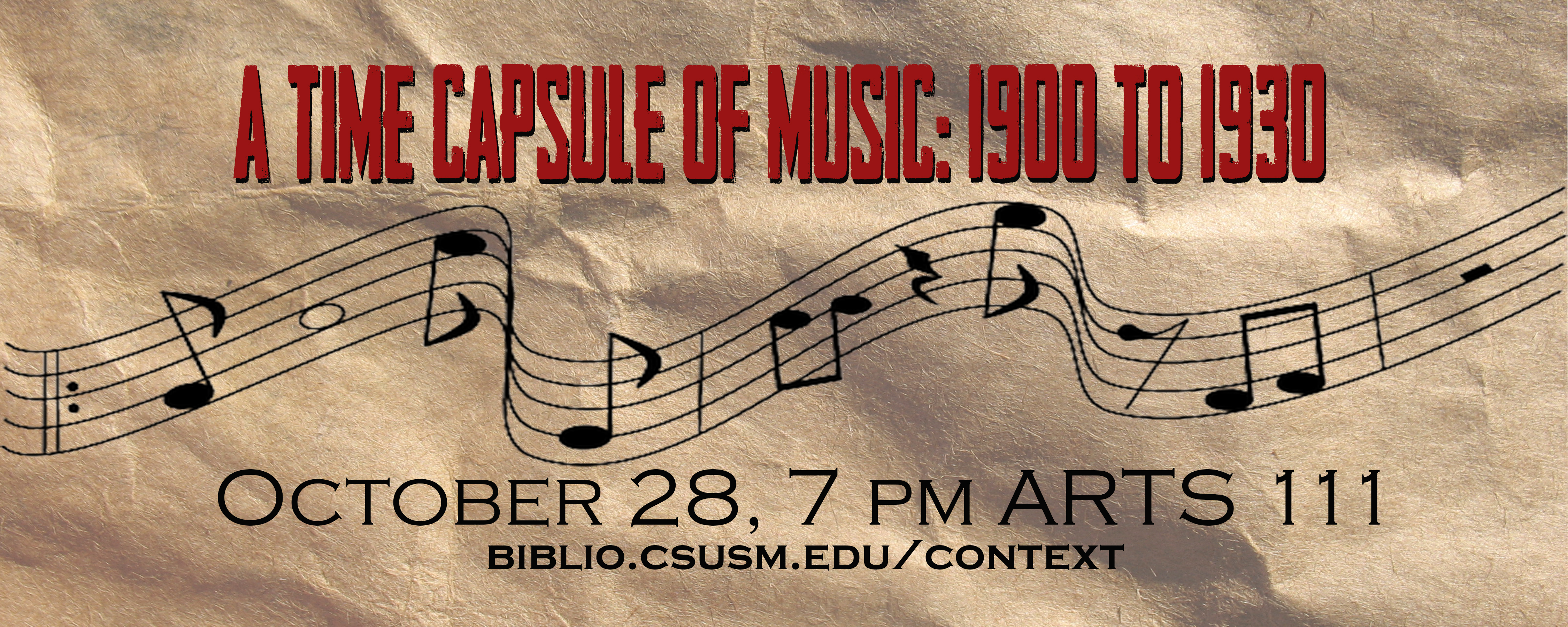 A Time Capsule of Music: 1900 – 1930

October 28, 2014, 7 pm in ARTS 111
The early part of the twentieth century saw rapid and tumultuous changes throughout the world in inventions, politics and the arts.  As part of the worldwide centennial commemorations of "The Great War," come experience piano music from 1900-1930 with an emphasis on specific genres leading up to, during and just after World War I. The legacy of ragtime, waltz, blues, jazz and Tin Pan Alley will be intertwined within the context of historical events of the time. Presented by Howard Anton Duncan with Special Guests Rick Hall & Mandy Paige Bayless.
Seats are limited! Get your tickets online today! Arts & Lectures tickets: CSUSM students free, faculty and staff $5, community members $10.