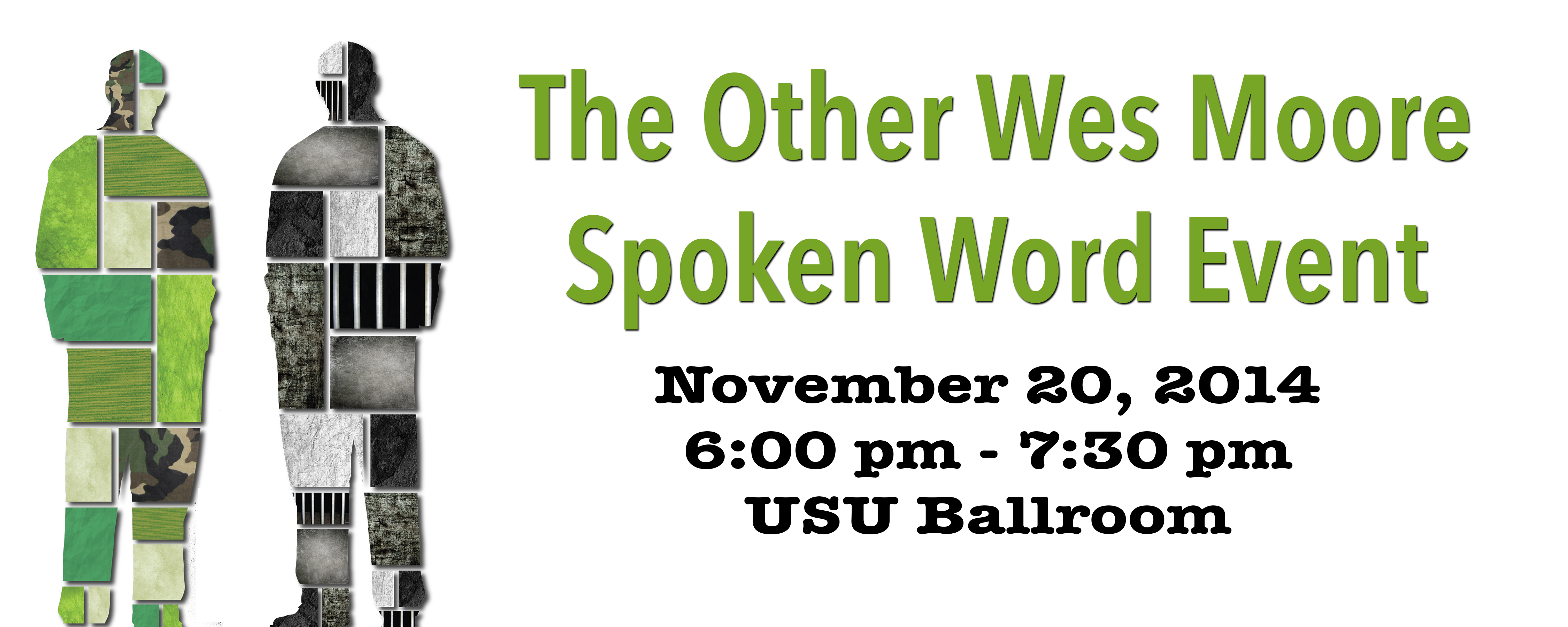 The Other Wes Moore Spoken Word Event
THURSDAY, NOVEMBER 20, 2014, 6-7:30 pm (USU Ballroom)
What are the defining moments, second chances, last chances that led you where you are today? What were pivotal opportunities, influential mentors, or environmental factors that impacted you? Imagine your life as the "other" version of yourself.
Warm-up activities will provide an opportunity for participants to craft brief poems based on personal experiences and memories. This will be followed by an open mic where participants can share their stories creatively in a supportive, inclusive environment.
For questions, comments, and feedback regarding CSUSM's Common Read, email commonread@csusm.edu or call 760.750.4378.
This event is co-sponsored by CSUSM's Civility Campaign.