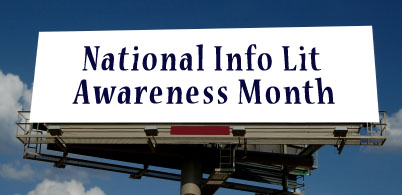 Every day we're inundated with vast amounts of information. How can we find the information we need? How do we know what information to trust?
Information literacy is the ability to seek, find, and decipher information, necessary for research and all life decisions. National Information Literacy Awareness Month highlights the need for all Americans to be adept in the skills necessary to effectively navigate the Information Age.
Read more about President Obama's proclamation on information literacy.