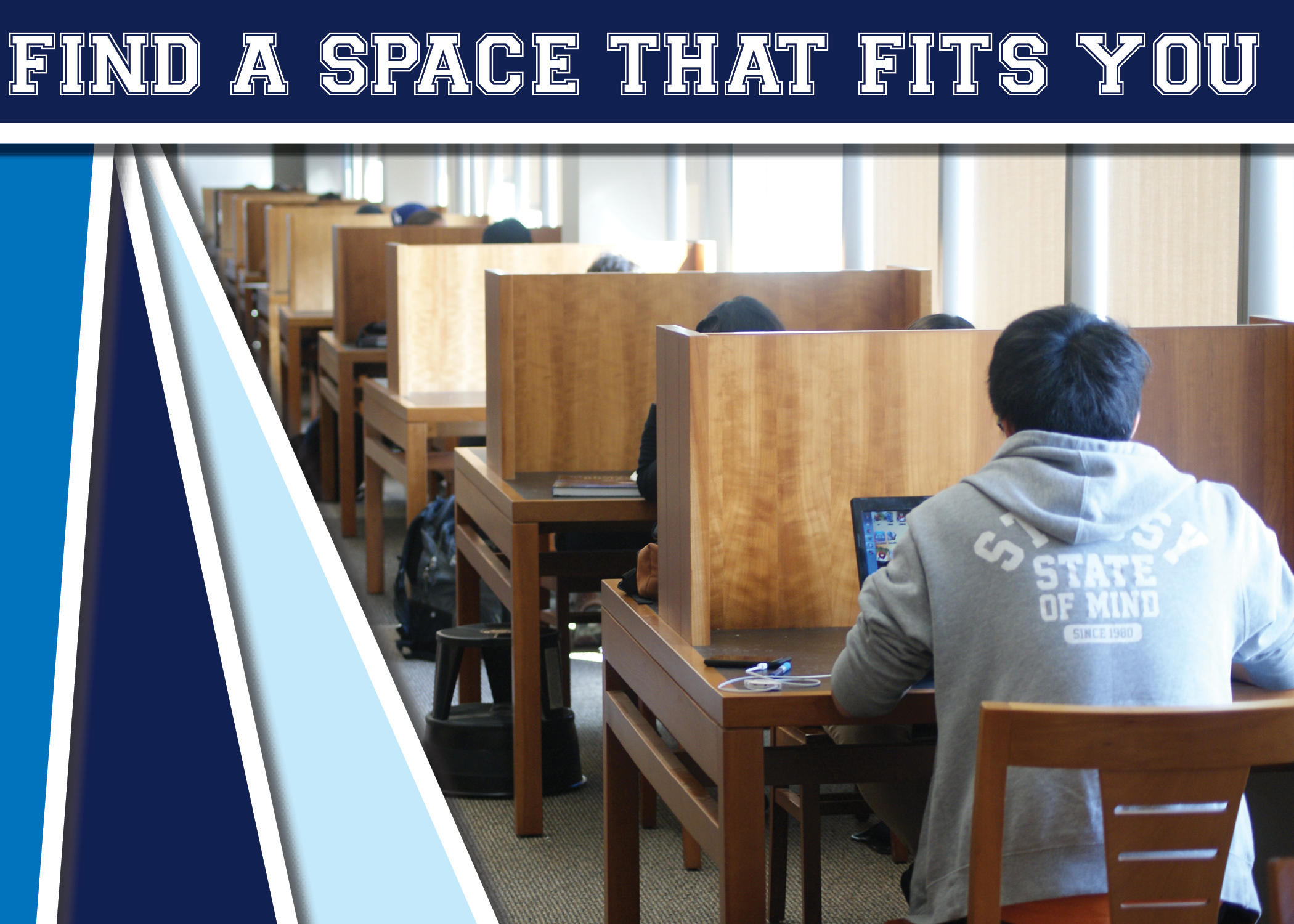 Find a study space that fits you.
Need to cram for a test? Ready to hit those books? Grab some coffee and take advantage of the Library's numerous study areas.
Our 2nd and 3rd floors, as well as our Curriculum Room and Barahona Center (5th floor), have active learning areas for group members to work together.
For those who prefer more quiet areas, we have dozens of study rooms and individual study carrels throughout the 4th-5th floors.