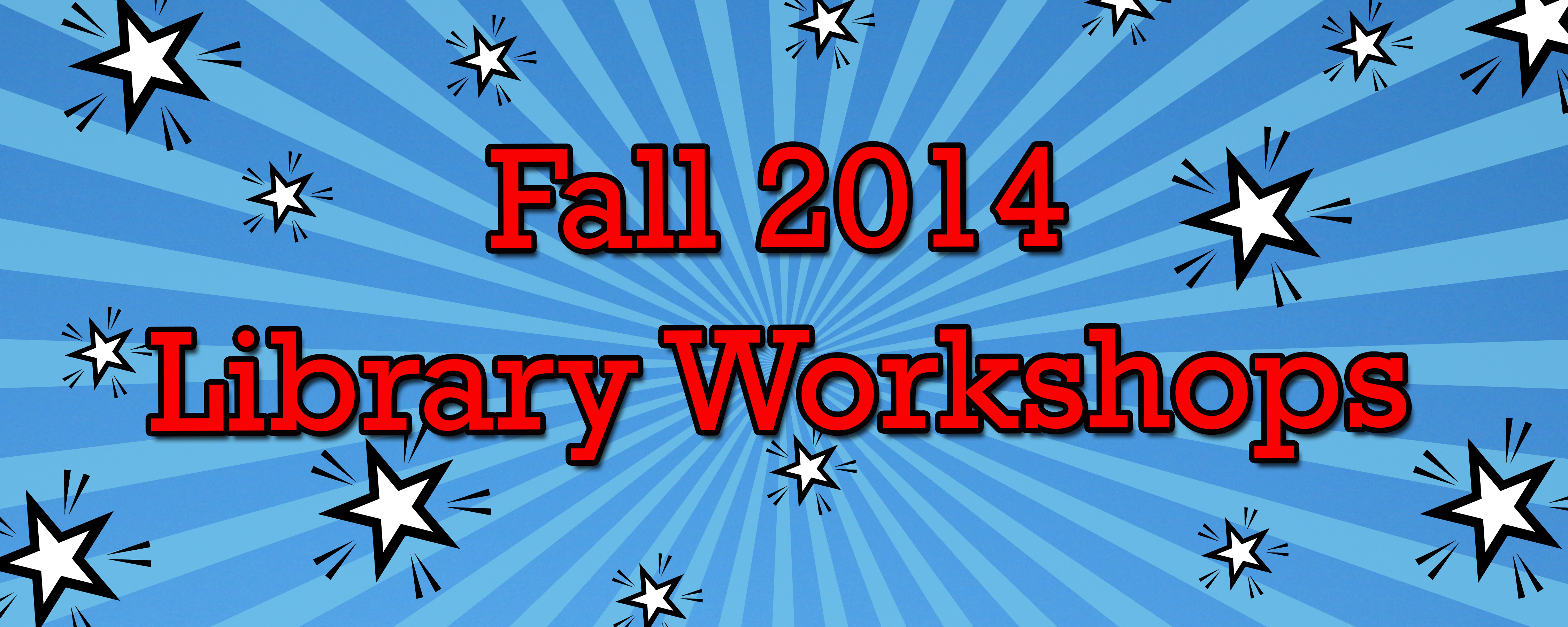 Library Workshops
Hands-on workshops specially designed to help you ace research papers and projects this semester. RSVP here, save the dates, or just come by and bring a friend!
Transfer Students Survival Skills
Tuesday, September 9, 2014, KEL 3400, 12-1 pm with Allison Carr, Social Sciences Librarian
Get the inside scoop on how to do research at CSUSM. This workshop will help you make the transition from using the library at your previous college to the CSUSM library. Learn more about faculty expectations of research, along with the best research tools for your major.
Tools for Group Work
Tuesday, September 30, 2014, KEL 3400, 12-1 pm with Torie Quinonez, Instruction Librarian
Got a group project this semester? This workshop is for you. Learn how to use Google docs, Prezi, and more to create awesome group presentations -- without ever having to meet in-person with your group members.
Zotero Citation Manager
Tuesday, October 7, 2014, KEL 3400, 12-1 pm with Tricia Lantzy, Instruction Librarian
Bibliography getting out of control? Having a hard time keeping track of your sources? Come to this workshop to learn how to use web-based tools to build and format your citations in any style you need for class.
Extreme Googling
Tuesday, October 14, 2014, KEL 3400, 12-1 pm with Talitha Matlin, STEM Librarian
Become an expert Googler! You will learn how to find the information you need -- efficiently and effectively. These tips and tricks will be useful whether you are looking for the best restaurants in San Diego, trying to settle a bet, or looking for scholarly articles for your final research assignment.
More information
Questions? Contact libref@csusm.edu.