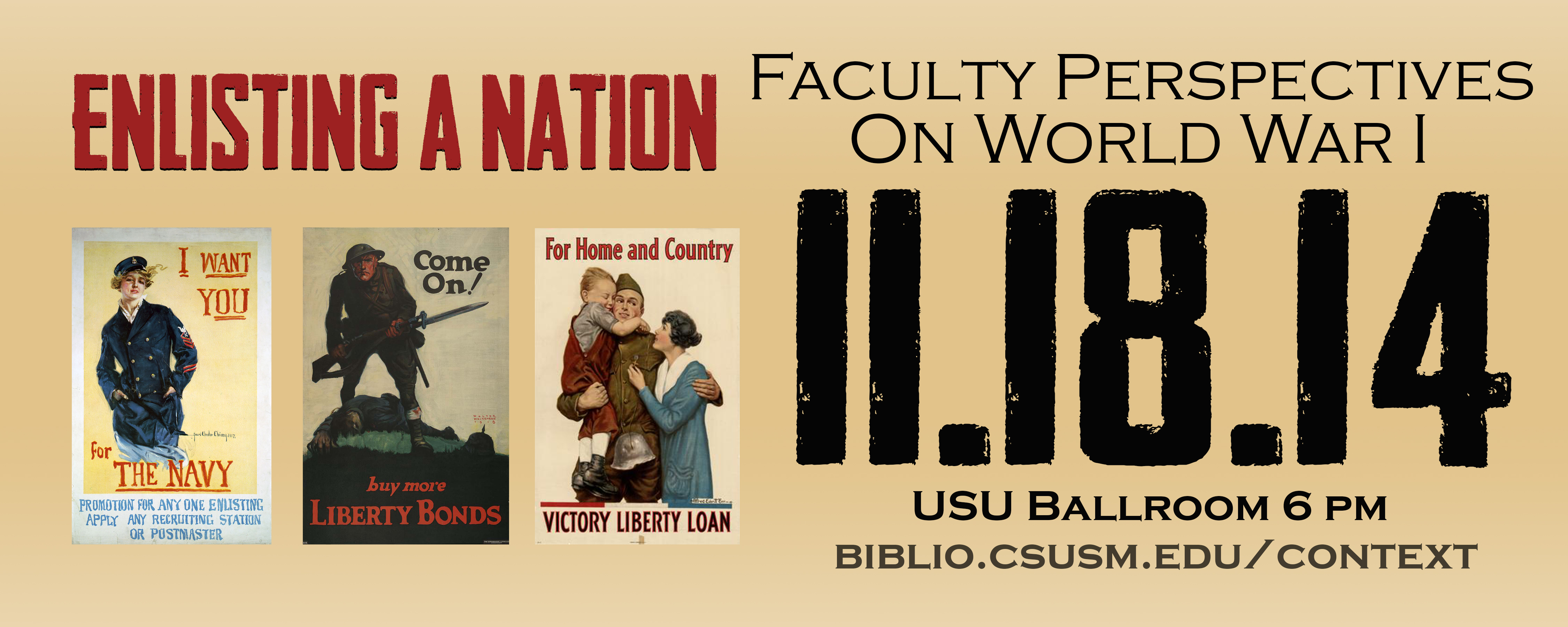 Enlisting a Nation: Faculty Perspectives on World War I
November 18, 6 pm, in USU Ballroom
To commemorate the 100th anniversary of World War I, this faculty panel will bring together a broad range of research and perspectives on WWI to engage the campus community in an interdisciplinary dialogue on the politics and propaganda of war. The moderated panel will explore timeless yet current lessons from the world's first war and challenge participants to apply historical understanding to contemporary American foreign policy.
The panel will be moderated by Alyssa Sepinwall (History) and feature the following faculty panelists: Ibrahim Al-Marashi (History), Andrea Liss (Visual and Performing Arts), Glen Brodowsky (Business), and Karen Nicholson (Student Health and Counseling Services).
Arts & Lectures tickets available online – CSUSM students free, faculty and staff $5, community members $10.
Context is a grant-funded, instructionally-related library series supporting student learning and research through art installations. For more information or special accommodations, contact context@csusm.edu or 760.750.4378.