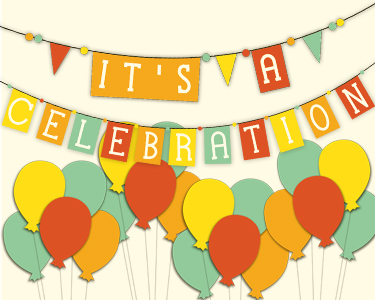 The University Library turns 10 years old this semester! Join us in the fun.
Birthday Bash
Thursday, January 30, 2014, 11 am – 2 pm, University Library Plaza
Enjoy birthday cake, music, activities, and giveaways. Customize your favorite t-shirt or tote bag with our 10th anniversary logo silkscreen. Be sure to bring your friends and check out our photo booth. Leave your mark on the University Library by signing our 10th anniversary commemorative frames.
Check out our flyer for more info (pdf)

Student Video Contest
University Library, How Do I Love Thee? Let Me Count the Ways! Video Contest
Help us celebrate the Library's 10th birthday by making a video love letter to the University Library. We don't want to be the best kept secret on campus. This is your chance to share with the world the unique reasons why you love your Library and how it has impacted you.
Do you love having a giant latte after a nap in the Reading Room? Are research papers your favorite thing because you get to visit your librarian? Is your obsession with dinosaurs fueled by our rapid inter-library loan process? Do you roam the stacks in search of inspiration?
Video submissions due by April 10, 2014. Students will have a chance to vote for winning videos via the Library's Facebook page. Video Contest Film screening on April 17, 2014, 5-6:30 pm, University Library.
Visit our video contest website for student film contest details, prizes, and more.
More information
Questions? Contact Outreach Librarian Melanie Chu at mchu@csusm.edu or 760.750.4378.