Tips for the search!
1) Generating keywords
think of more than one way to discuss your topic and use a variety of terms/synonyms to search

("academic achievement" OR "academic performance") AND (coping OR resilience)

look up your topic online to find more keywords (wikipedia is a great resource for this!)
2) Boolean Operators
AND - returns literature that includes both terms
OR - returns literature that includes either terms
NOT - excludes literature with the term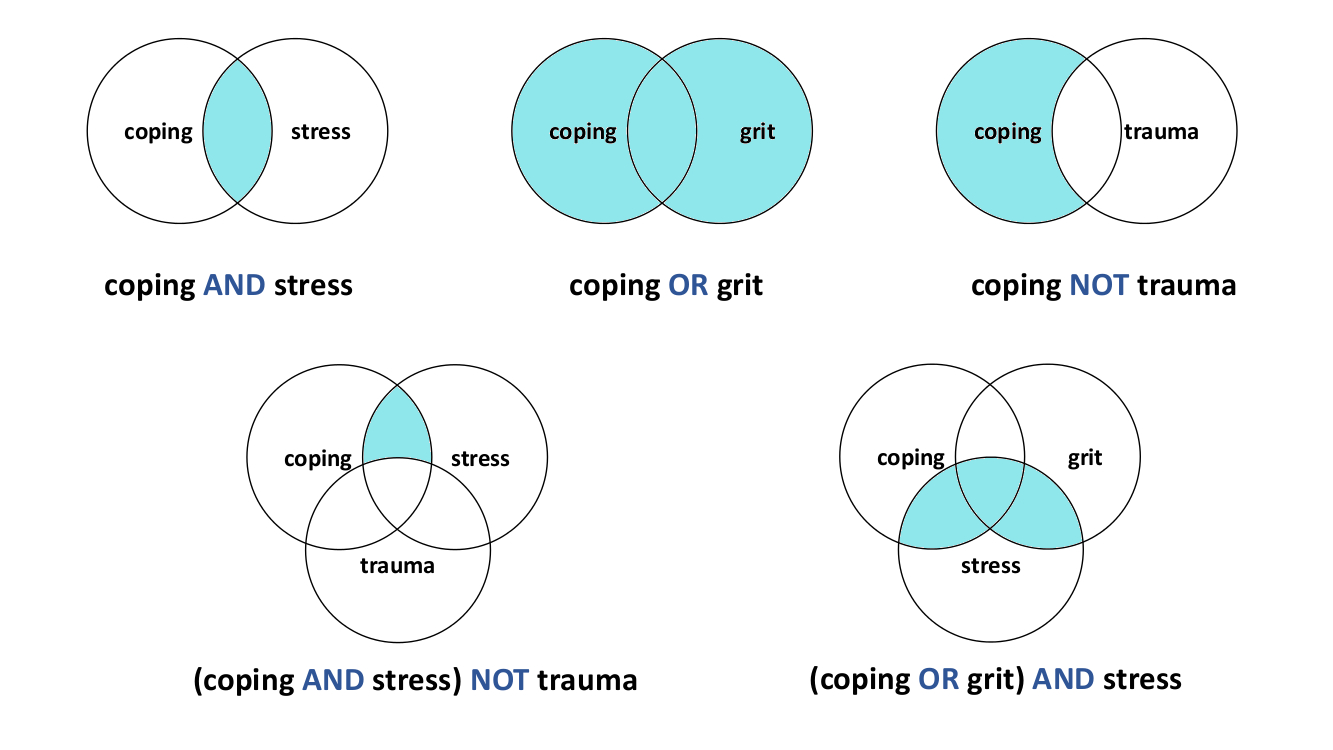 3) Truncation
putting an asterisk at the root of a term will return variations of word
tour*  =  tour, tours, tourist, tourism, toured
4) Parenthesis
use parentheses around synonyms for the same concept
(coping OR resilience) AND stress AND (program* OR treatment)
5) Controlled Vocab
The "subjects" attached to each result represent the controlled vocab for that database
USE THESE TERMS!
6) Still not getting good results?