To search the Library Catalog for Newspapers, go to the main CSUSM Library web page. Click on Newspapers Search.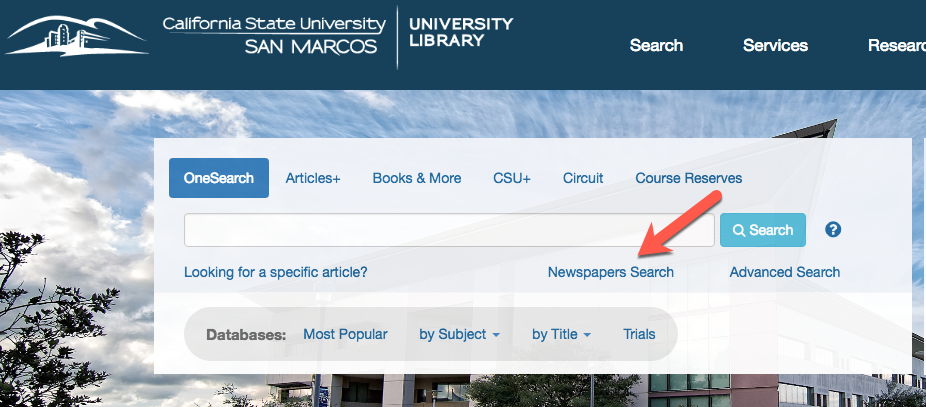 You will arrive at the Library Catalog Newspapers search.

Enter your search terms.
NOTE:
You can Search by topic keywords: butterflies, Black Lives Matter, robots
You can also include a specific newspaper title: "New York Times"
Click the green Magnifying Glass on the right to search for your terms.

On the right side of the page will be the results. This will list all of the newspaper articles that match your search. The title of the article will appear first followed by author, date, and newspaper title. Last, there will be a short snippet from the article.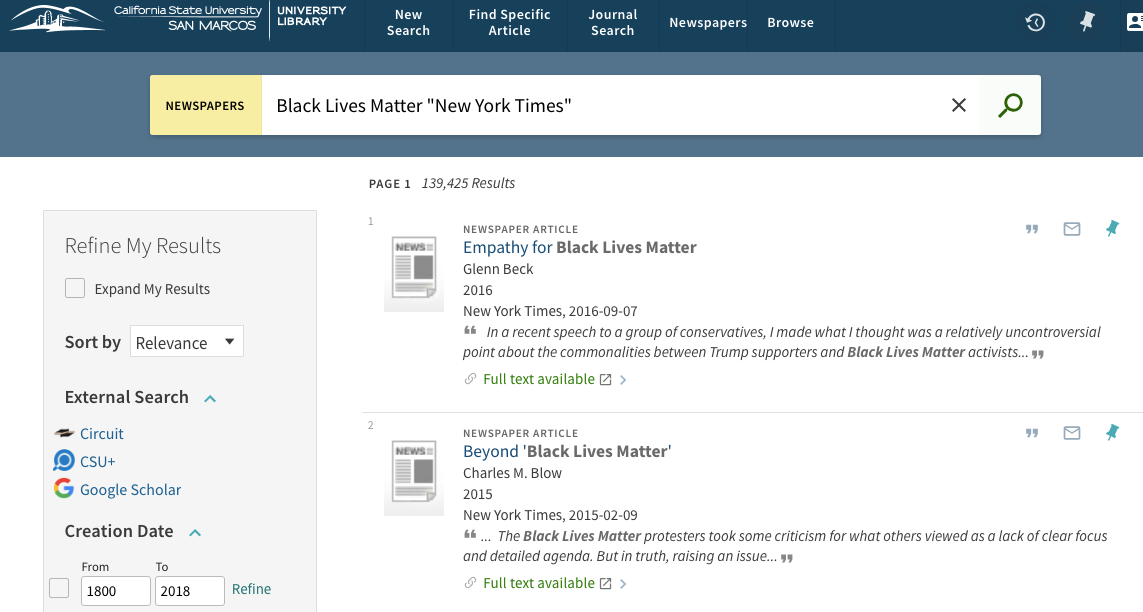 On the left side of the page, there is the "Refine Results" section. This section allows you to refine the results you have based on date limites, specific language, or specific newspaper title. If you change these values, the number of results will go down.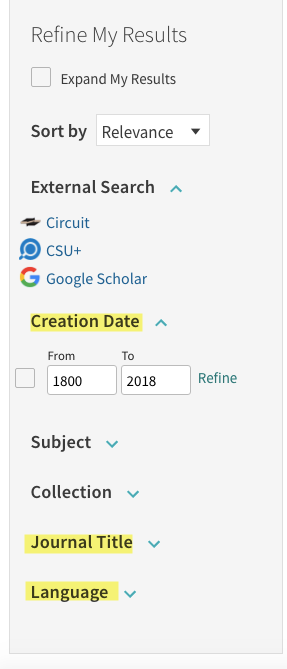 There is also a "Sort By" feature in the Refine Results section. This allows you to sort the newspaper articles by Relevance, Newest Date, or Oldest Date. This feature defaults to Relevance.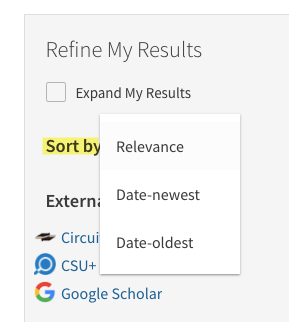 Click on the Newspaper article title to view more about the article. You will be taken to a new catalog record page with information about the article and how to get it.
There is a tools section at the top of the page that allows you to email the article, save the permalink, or print the page.
NOTE: The permalink is the permanent link to this newspaper article record page.
Printing the record page DOES NOT print the entire article - it only prints the page you are looking at.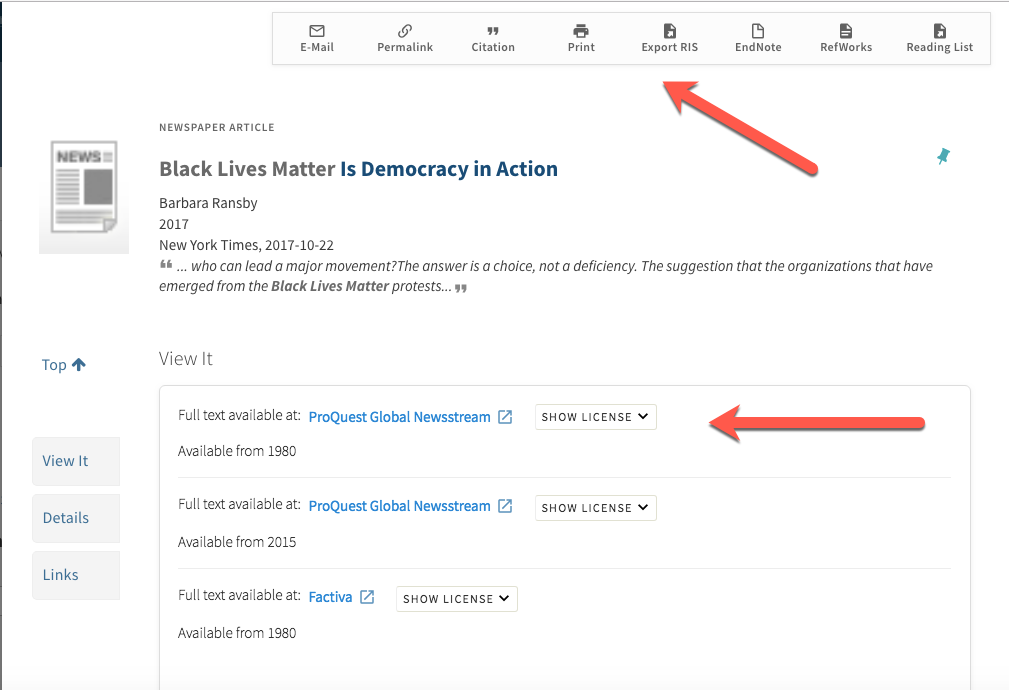 In order to access the full text of the newspaper article, look at the VIEW IT section. There will be links to databases that contain the full text of the newspaper article. Underneath the links, there are date ranges for the articles within the database. Select the link where the date range includes the date of the article you are looking at.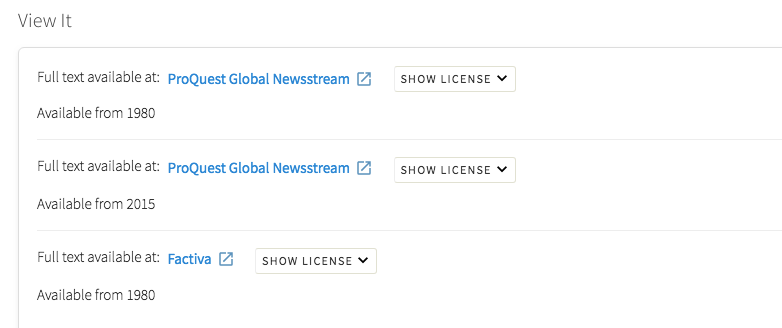 You will be redirected to Login page (if you have not already logged in) so that the Library Catalog can authenticate your access to the databases.
Click on the link that matches your CSUSM identity: Student, Faculty, or Guest.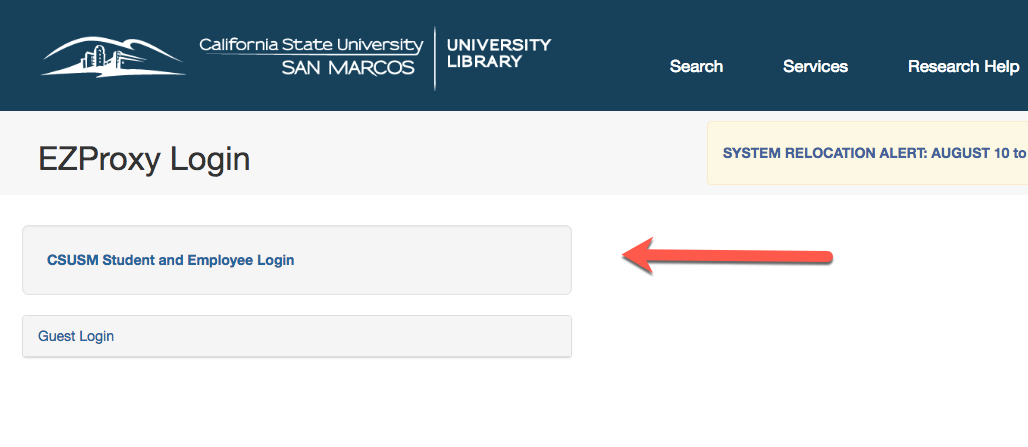 Enter your Student ID and password. Press Login.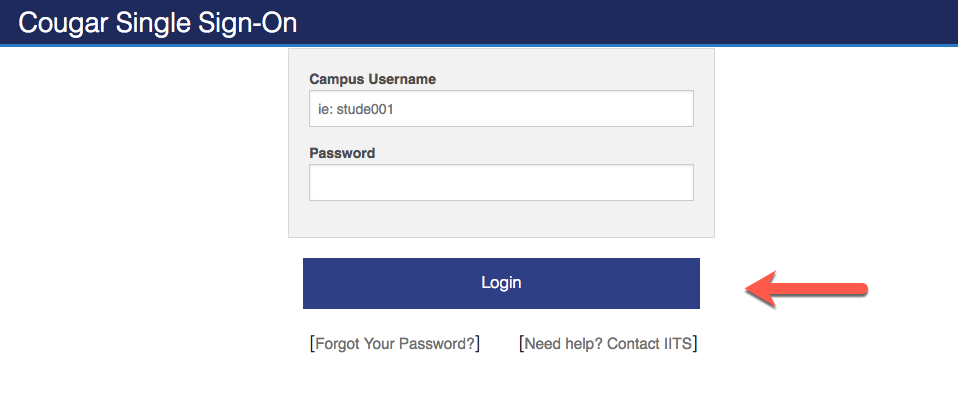 You will be directed to a new database page with your newspaper article. On the new page, you will be able to view and print the full text of your newspaper article.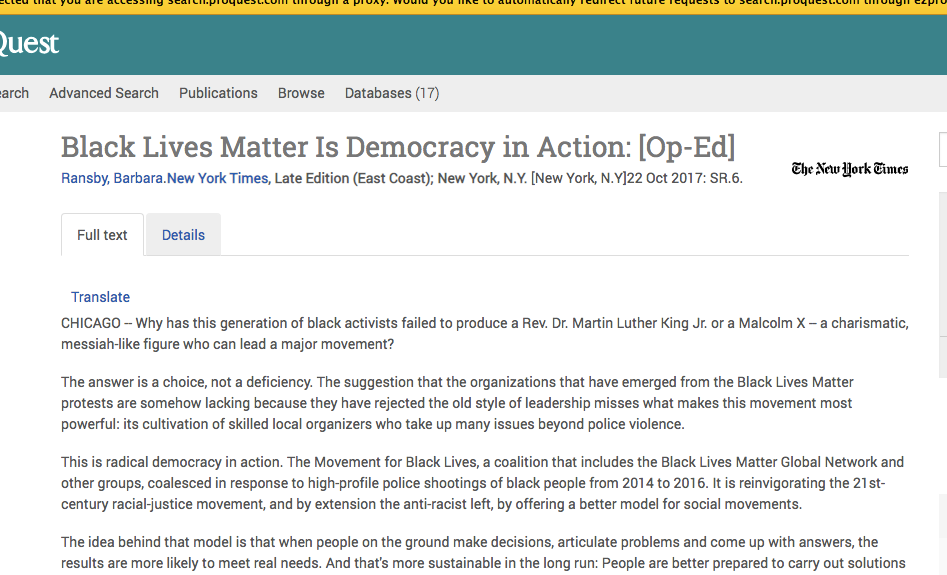 If you have any questions, please contact a Librarian.