For directions on how to search for books, please see: How do I find a Specific Book in our Library?
If you locate a book via the OneSearch catalog and it states "Print version not available in the library" you can order the book via CSU+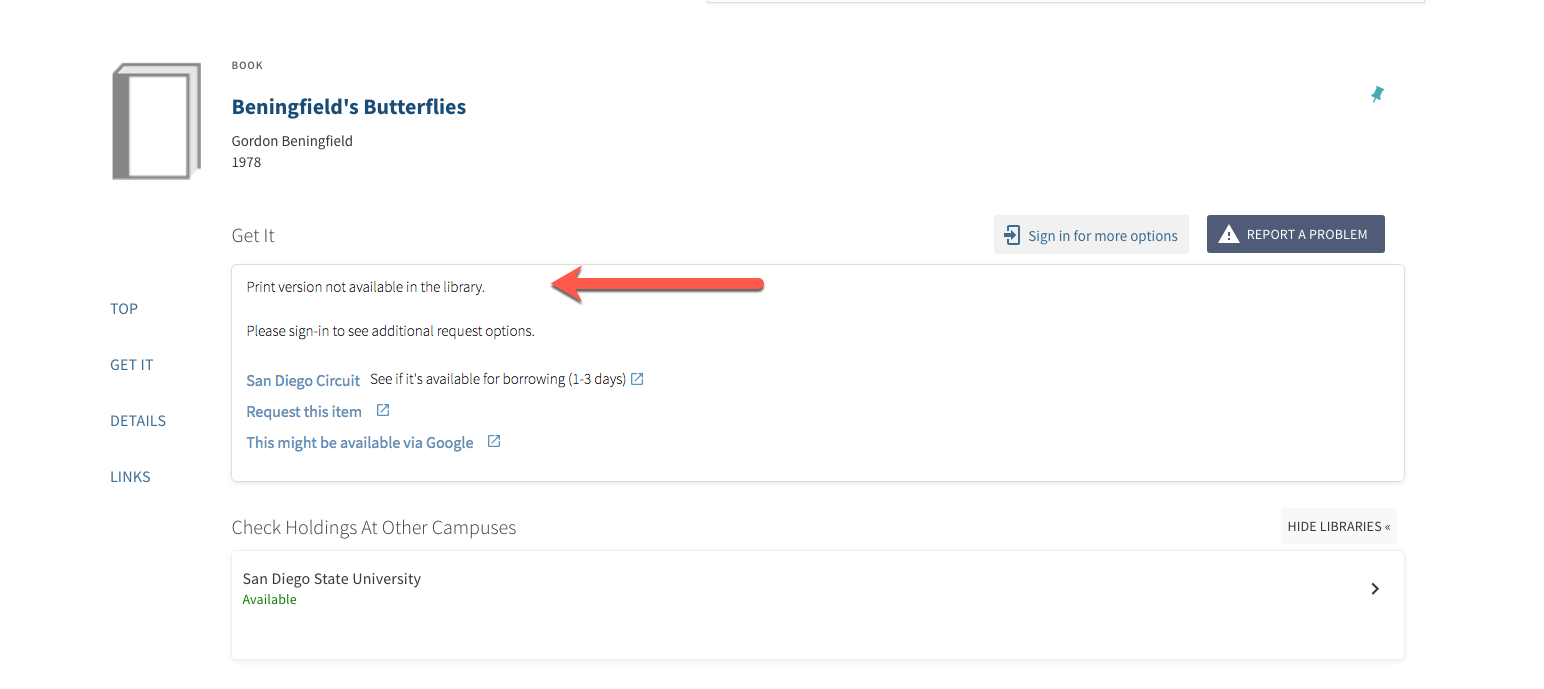 CSU+ is a library borrowing service that includes all 23 CSU campus libraries. It takes approximately 2-5 days to receive books from CSU+. You may need to sign in on the book record page in order to fully see the CSU+ Request button.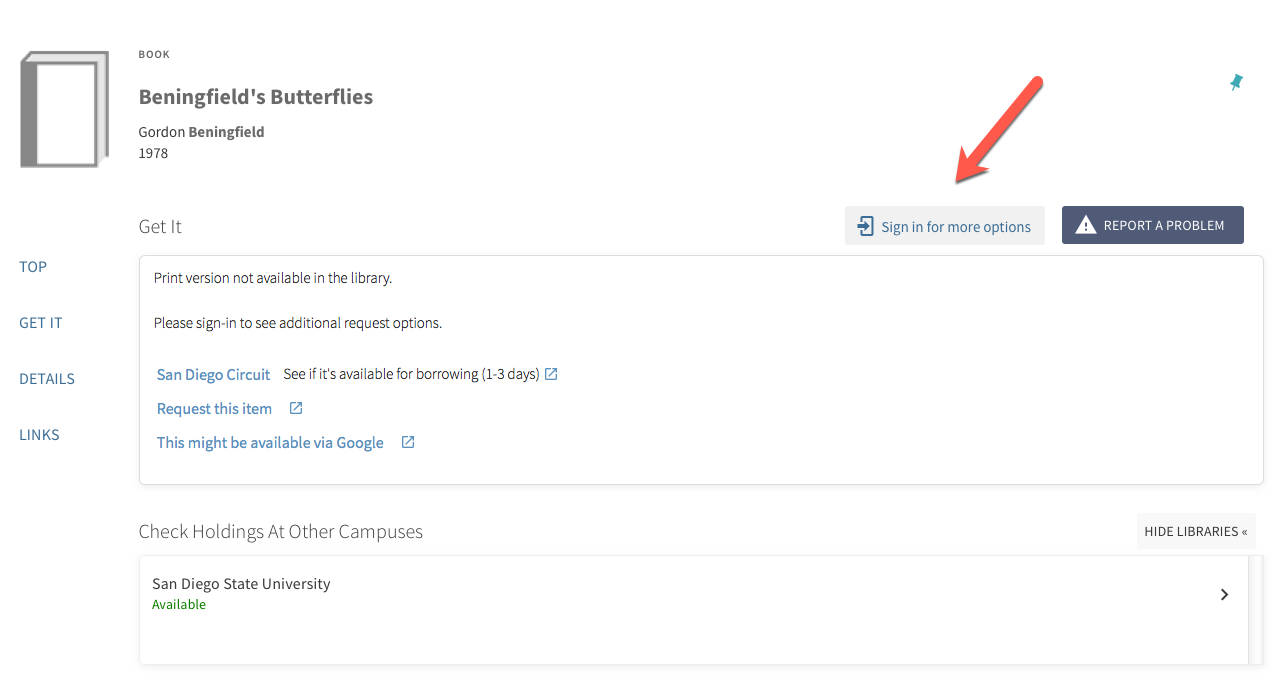 To request your book via CSU+, click on the Request from CSU Libraries: CSU+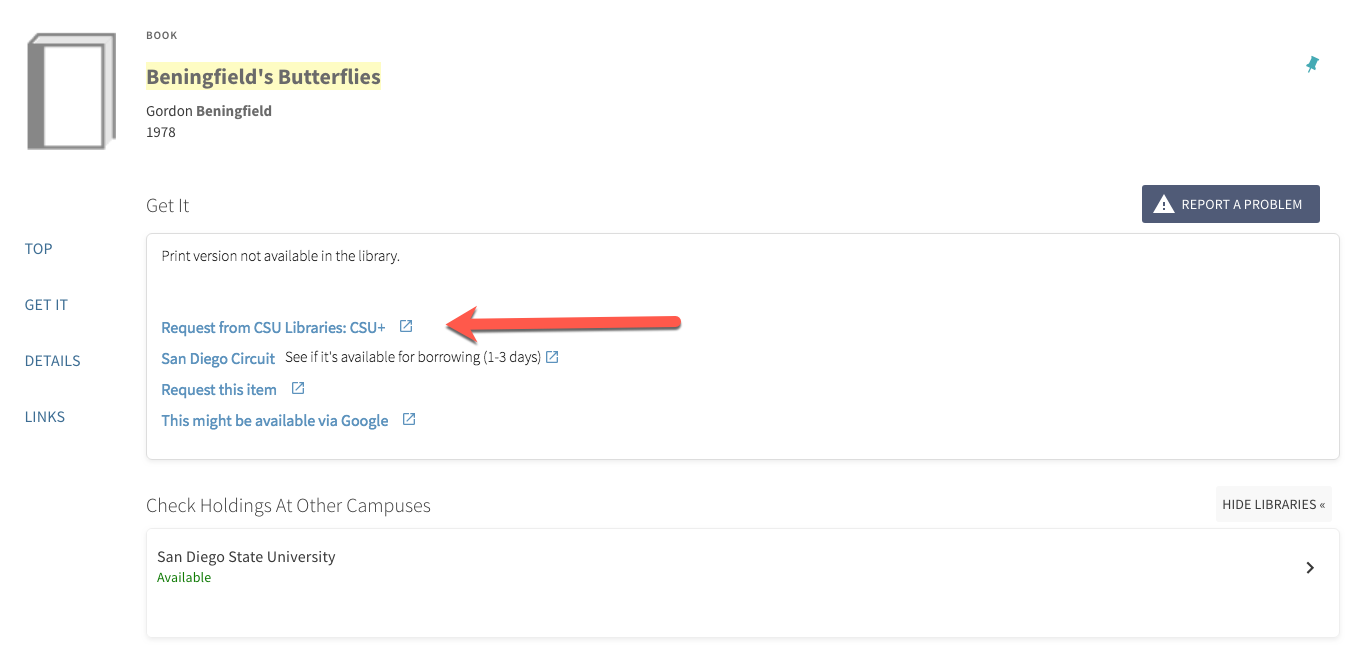 The OneSearch catalog will then search the CSU holdings for a copy of the book you are requesting.
If there are no copies available please fill out an Interlibrary Loan Request. See: How do I request a physical book via Interlibrary Loan?
If a copy of your book is available at a CSU campus, the CSU+ request area will show a green dot and "Item available for request."
At the bottom right hand corner of the box, click the green REQUEST button.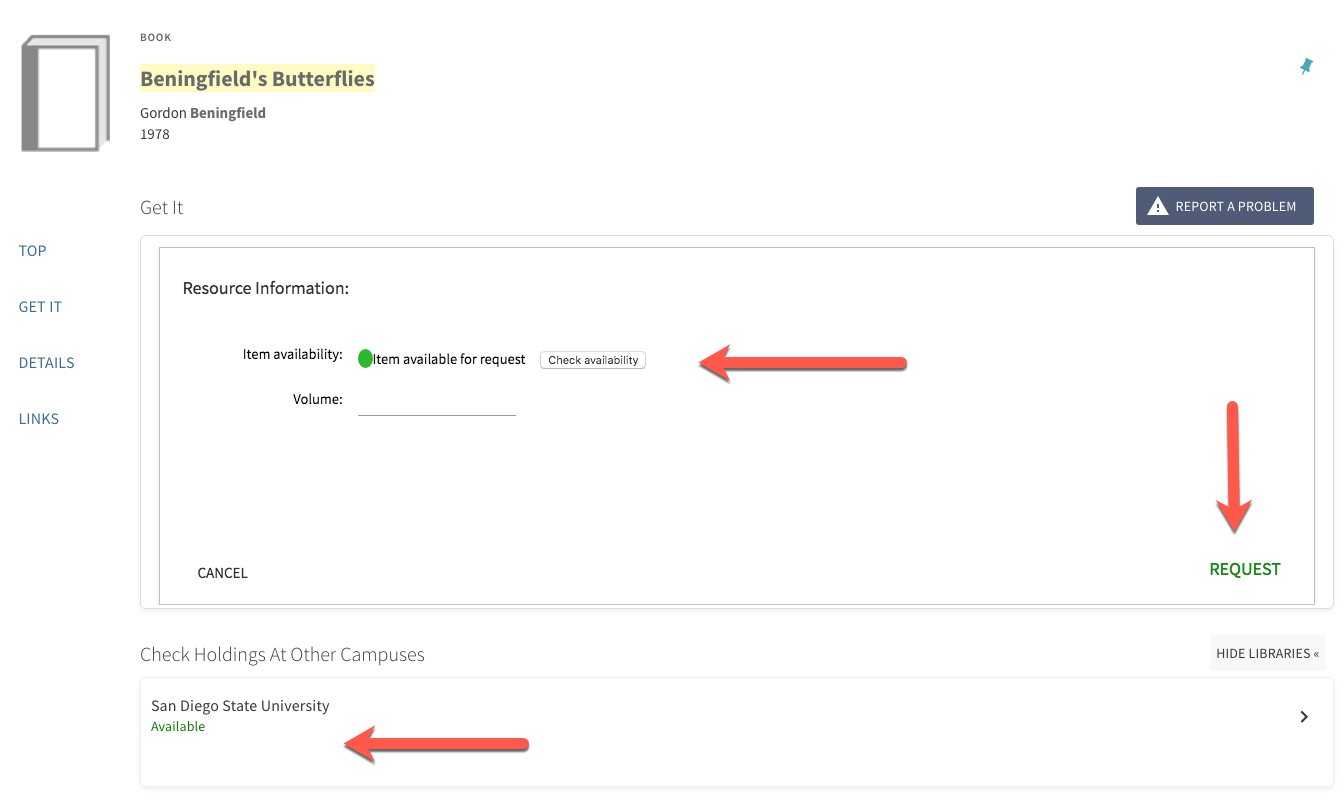 The box will then say "Request Placed."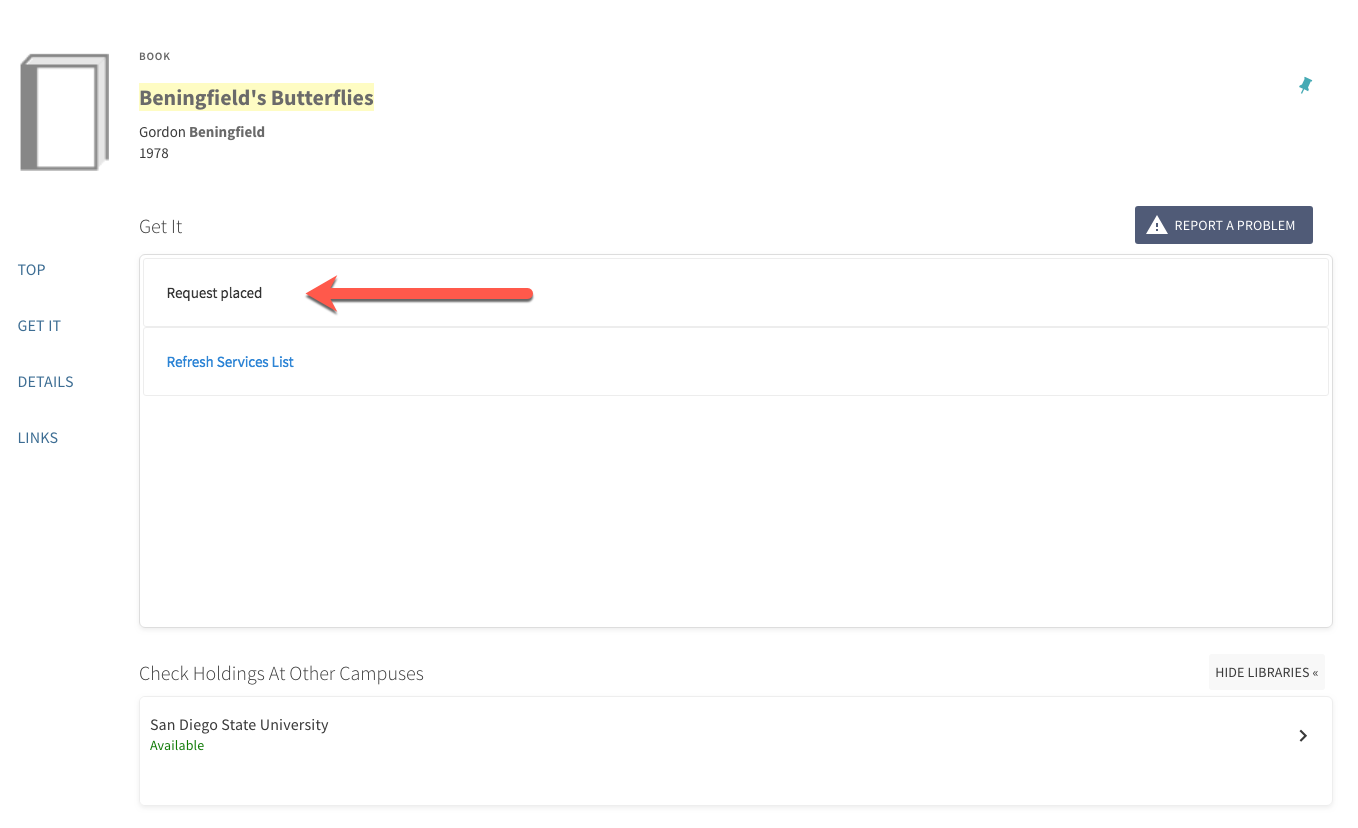 You will be notified via email when the book is received by the library and you can pick the book up at the 3rd floor Circulation desk. Don't forget your Student ID card.
If you need to view your CSU+ requests, please go to My Account (left hand side of the main CSUSM Library web page)